Find more resources in your city!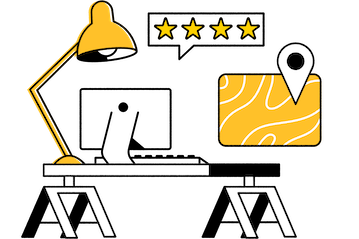 Start Exploring
Should your business be here?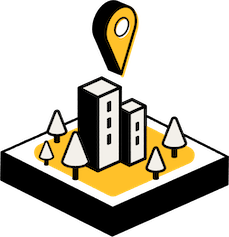 Add your business
How do I find the best accessibility construction in Columbus?
Whether you're interested in a senior bathroom remodel or another construction job, your search for a contractor should begin with the basics. The first step is verifying that the contractor you choose is licensed and bonded in the state of Ohio. A freelancer might be more affordable, but their work wouldn't come with any kind of guarantee if any problems should arise.
Next, look for somebody who has experience with Columbus accessibility construction. CAPS-certified contractors are Certified Aging in Place Specialists who understand the unique challenges of helping seniors remain in their homes safely. The National Association of Home Builders also offers continuous training programs to ensure that members are familiar with all of the latest techniques.
The last step is to arrange a meeting between your loved one and a potential contractor to make sure that they have a solid personal rapport. If a contractor treats your loved one dismissively or refuses to address their concerns, it's back to the drawing board.
Facts and trends in Columbus home construction for seniors
What should caretakers in Columbus know about accidental falls?
Most people think nothing of the occasional trip, but a fall could cause your loved one significant harm. As such, preventing falls is one of the primary goals of accessibility construction. The CDC compared fall-related senior deaths by state in 2018, and here is how Ohio measured up to the national average:
Ohio has significantly more fatalities than most other states, illustrating how important it is for you to be vigilant. Ask your loved one if they ever stumble or feel like they're going to fall and take proactive measures to address the problem. We can help you find a contractor to do any construction work involved.
What are some concerns that accessibility construction in Columbus can address?
While falling is a significant risk that accessibility construction can address, it's far from the only one. In fact, the National Institute on Aging has compiled a list of some of the other potential hazards your loved one may need to have addressed. Here are a few of the most important:
Age In Place Construction Can Address:
Safety

Wide, well-lit path or ramp to the front door to prevent falls
Anti-scald controls to prevent burns
Grab bars in the bathroom to provide support when maneuvering in hazardous places

Accessibility

Wheelchair-friendly wide hallways and doorways for maneuverability
Curbless shower with a seat to make showering easier
Secure handrails and increased visibility to aid in ascending and descending stairs
Some of these are massive construction projects, but others are relatively small-scale and easy to accommodate into virtually any budget. You'd be surprised by what a CAPS-certified contractor can do on a tight budget, so don't assume that any of these projects are outside of your price range without looking into them first.
What are some common concerns and solutions for aging in place in Columbus?
As noted above, safety and accessibility are the most important things to consider. Let's look at a Columbus bathroom remodel for seniors as an example. If your loved one is unsteady on their feet, adding a seat to their shower stall can be a great way to mitigate the fall risk. Likewise, your loved one might want to replace the slippery tile with something that offers a little more traction. You could also consider expanding the bathroom to give your loved one more room to maneuver. Finally, adding lighting and scald controls can give your loved one added peace of mind every time they enter the room.
Home remodeling for seniors in Columbus
Your loved one may say that they are safe in their current home, but they might be saying that just to make you feel better. Seasons makes it easy to connect with an accessibility contractor, so please use our resources to help your loved one age in place safely. You won't regret it.