Find more resources in your city!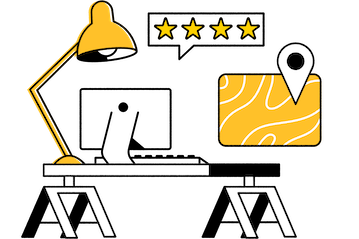 Start Exploring
Should your business be here?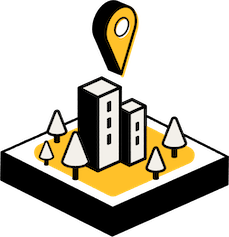 Add your business
What should caretakers in Columbia know about accidental falls?
Accidental falls are a routine part of life for younger people. But as we grow older, our bones become more brittle and these falls take a greater toll on our bodies. In fact, a meaningful percentage of accidental falls are fatal in both South Carolina and the United States in general, as shown below.
This is one of the big reasons why it's important to prepare your senior's home if they're going to age in place. That may mean completing projects like widening narrow hallways and improving floorings, but every house is different. You can typically talk with a contractor to figure out which modifications will be most impactful for your loved one's safety.
What home hazards should caregivers in Columbia look out for?
As a younger person, it can sometimes be difficult to even identify what the potential risk factors are for your senior in their home — especially since many of them may not appear hazardous at first glance. The following information should help you identify some of the most common hazards to be aware of.
Common home falling hazards:
Slippery throw rugs
Dim lighting
Raised thresholds and other tripping hazards
Pets (they do tend to get underfoot!)
As you can see, completing a Columbia bathroom remodel for seniors is just one part of making your elder loved one's home safe for them to age in. You might need to focus on fixtures, accessories, and other items in the home to make sure that they're not setting your elderly loved one up for a dangerous fall.
How do I find the best accessibility construction in Columbia?
If you're serious about Columbia aging in place remodeling, then the next step is locating a contractor. You can begin that process by reviewing the specific types of work that you want to have done to your loved one's home. After that, you can find contractors in your area who offer those services and evaluate them based on factors like:
Certifications
Years of experience
Online customer reviews
Personality and the intangibles that come from speaking to the person
It'll also be important to talk with your senior about all of those qualifications and seek out their input. You wouldn't want to make a hiring decision that they aren't comfortable with. If you'd like more information on these services and how to choose the right one, take a look at our comprehensive guide to aging in place remodeling.
Home remodeling for seniors in Columbia
Aging in place is great for your senior because it lets them enjoy their golden years in the space that houses all of their best memories. But there are also safety and accessibility issues that you need to think about before making that decision. With home remodeling for seniors, you can make sure that your older adult's space is ready for them to grow old in. Whether you're searching for a bathroom remodel, a kitchen upgrade, or something else, there are contractors in the area who are ready to help. You can use the resources you've found on Seasons to learn more about them.