Find more resources in your city!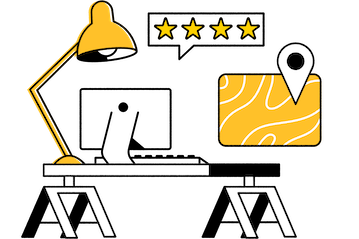 Start Exploring
Should your business be here?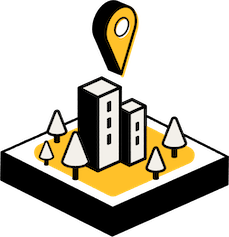 Add your business
How do I find the best accessibility construction in Cleveland?
With so many options to choose from, finding the best Akron accessibility construction option for your loved one can feel daunting. However, if you ask the right questions and take your time to research thoroughly, you can find a contractor who does good work in a timely manner. As you search for Canton aging in place remodeling options, finding a licensed contractor is essential to ensure that your loved one benefits from expert help. Ask for a prospective contractor's license number and insurance information. If they are registered with the NAHB (The National Association of Home Builders), that provides even more evidence of their qualifications and commitment to staying current with their skills.
It is important to remember that remodeling a senior's home for accessibility is different from other projects. Try to find a contractor with a CAPS certification. Remember to ask for references and photos from other jobs. This is a key way to check that you are working with someone you can trust to do a good job and treat your loved one well.
Facts and trends in Cleveland home construction for seniors
What should caretakers in Cleveland know about accidental falls?
Serious injuries or fatalities from falls become more common as people age. Preparing your loved one's home to make it easier and safer to navigate is an essential way to make their aging in place successful. The data below compares the rate of fall deaths in Ohio with the national average.
As seen above, Ohio has a worse rate of fall deaths than the national average. This underscores the importance of finding Canton aging in place remodeling to protect your loved one. Steps such as removing tripping hazards, providing effective lighting options, and making sure your loved one has a clear path through the home can reduce the risks of falling.
Are aging-in-place modifications becoming more commonplace in Cleveland?
Due to increased life expectancy, America's population is aging. As the population grows older and aging in place becomes more popular, more and more homes require aging in place modifications. Data from the National Association of Home Builders shows significant increases in these requests over the span of only a few years.
The benefit of this increase in home modifications is that you could have an easier time finding a qualified contractor. The time you take to find and hire a CAPS-certified expert is well worth it. Your loved one can feel safer and more comfortable in their home and you can feel at ease knowing that their home is oriented around their needs.
What are some common concerns and solutions for aging in place in Cleveland?
Aging in place is an increasingly common option for seniors. However, it does require care to ensure that they can make the most of it. Because falls are a concern, Akron accessibility construction might be required to make sure your loved one can get around their home safely. Bathrooms are among the more dangerous rooms, and a Cleveland bathroom remodel for seniors can install grab bars and curbless showers to make that area of the house safer. For further protection, your loved one might require anti-scald controls on the stove to reduce the risk of burns. These modifications can dramatically increase your loved one's quality of life as they age.
Home remodeling for seniors in Cleveland
Finding Cleveland aging in place remodeling services doesn't have to be difficult. Adapting your loved one's home to their changing needs can help them to feel more secure and make it possible for them to continue to age in place. Seasons can help you start your search today with detailed listings.