Find more resources in your city!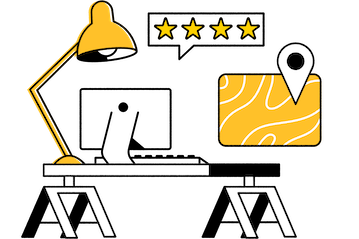 Start Exploring
Should your business be here?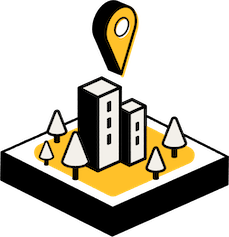 Add your business
How do I find the best accessibility construction in Cincinnati?
Finding the best Cincinnati accessibility construction is important because you need to be able to have confidence in the work that takes place in your loved one's home. But how do you do that?
To start, you'll want to make sure that each contractor that you're considering is licensed to practice in your area by a reputable organization like the National Association of Home Builders (NAHB). These organizations create comprehensive licensing procedures to ensure that contractors have the requisite skills needed to perform safe and effective work. If a remodeler is licensed by a reputable organization, then there's a great chance that they'll be able to provide you with what you're looking for.
We also recommend that you ask for referrals before signing any contract for a senior bathroom remodel. It can be really helpful to hear from people who have used the contractor in the past. They can confirm the professional's quality of work before you commit to hiring them.
Facts and trends in Cincinnati home construction for seniors
What should caretakers in Cincinnati know about accidental falls?
One of the reasons to look for a Cincinnati bathroom remodel for seniors is because this frequently-used part of the home can be particularly dangerous for an older adult if they're left unmodified. For example, take a look at the following table, which uses data collected by the CDC to show the rate of fall deaths in Ohio and nationally:
These statistics indicate that a home remodel for a senior in Ohio could be even more important than it would be for older adults elsewhere in the country. A skilled contractor can help you identify potentially dangerous situations in a home and repair, replace, or upgrade them to give both you and your loved one peace of mind.
Where do seniors in Cincinnati want to live?
Remodeling for seniors is popular because many older adults prefer to stay in their own homes as they get older. But in order to do that, they need their homes to be safe. For example, take a look at the following data, which was collected by the AARP in a 2018 survey:
Seniors Who Want to Remain in Their Community as Long as Possible
Seniors Who Feel It's Possible to Stay in Their Current Home as They Age
Seniors Who Plan Renovations to Stay in Their Home as They Age
If the older adult in your life is interested in aging-in-place, then you can make that happen for them by working with a remodeler. Sure, it'll cost money to get their home upgraded. But you really can't put a price on giving someone that you care for the aging-in-place situation that they want.
What are some common concerns and solutions for aging in place in Cincinnati?
Aging in place comes with some challenges. One of these is that a person's home typically isn't set up for a senior to live in, unlike residential retirement homes. That means injuries like falls and burns are a concern if you don't update the home.
Contractors can help you fix this problem. They can set up well-lit pathways for your senior to walk, anti-scald controls to prevent burns, and grab bars in the bathroom to protect from falls, among other modifications. A contractor can even add mobility features to your loved one's home so that they're able to get around it easier.
Home remodeling for seniors in Cincinnati
Are you ready to remodel your loved one's home for a safer aging process? Doing so could be just what you both need to feel confident about their aging-in-place strategy. So why wait? The first step of getting this done is hiring a contractor, and Seasons has the free resources you need to find the right person.