Find more resources in your city!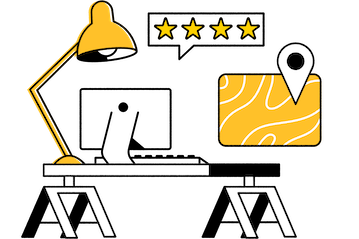 Start Exploring
Should your business be here?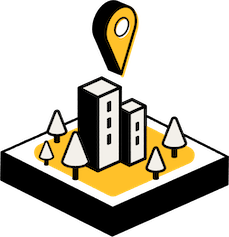 Add your business
How do I find the best accessibility construction in Chicago?
Firstly, check the licensing and registration requirements for contractors in Chicago as well as Illinois, and make sure that the contractor you are considering meet each one. It is also important that they have general liability and workers' compensation insurance, and that they are registered with the National Association of Home Builders. Given that seniors are particularly vulnerable to unscrupulous contractors and that they have very specific needs, you want to be sure that you can trust the person you are bringing into the home of your loved one and that they are appropriately qualified to do the job. It is essential that you ask for references and follow up on each one. A legitimate company will also be happy to provide you with photos of previous work they have completed and might even arrange for you to visit previous job sites to get an idea of the quality of their work. Give your loved one the opportunity to meet and chat with a potential contractor to establish whether they feel comfortable asking questions and interacting with them.
Facts and trends in Chicago home construction for seniors
What should caretakers in Chicago know about accidental falls?
Something as simple as a throw rug can pose a significant risk for seniors. The elderly are less likely to survive a slip or fall and, even if they do, they take significantly longer to recover. The table below illustrates the number of fatalities due to falls at both the national and state level, based on research conducted by the CDC.
Although the fatality rate is much lower in Illinois compared to the country as a whole, you should still carefully consider possible risks for your loved one around the home. Whether you go with a full Chicago bathroom remodel for seniors or make a few inexpensive adjustments, being proactive is essential to keeping your loved one safe.
In what percentage of Chicago rental properties might you find accessibility features?
The traditional layout of the average home does not make it easy for users of wheelchairs or walkers to get around easily and safely, particularly because doorways and hallways are too narrow. Given that most properties lack accessible bathrooms, it can force seniors to rely on others for something as simple as relieving themselves, which can be frustrating and humiliating.
With the help of the right Chicago aging in place remodeling contractor, you can ensure that your loved one remains self-reliant for as long as possible. Installing a curbless shower and a shower bench means that they don't have to depend on someone else to maintain their personal hygiene even if they have mobility issues.
What are some common concerns and solutions for aging in place in Chicago?
By relying on a Chicago accessibility construction contractor, you can help your loved one age in place safely and independently, while also sparing yourself endless worry about whether they are at risk for a fall. A qualified contractor can install better lighting to help your senior find their way around the house even with declining vision. They can make sure that rugs are secured to prevent tripping and replace slippery hardwood floors or tiles. Certain changes might seem simple to you but can prove to be transformative to the daily life of your loved one, such as replacing door knobs with lever handles, lowering the height of light switches, and increasing the height of the toilet so that it is easier to get up. Creating a comfortable and accessible home is not a one-size-fits-all process and a Chicago aging in place remodeling contractor can cater to the unique needs of your loved one.
Home remodeling for seniors in Chicago
Whatever the specific needs of your loved one are, a senior remodel can make sure that they stay independent in their homes for as long as it is safe to do so. Seasons can help you find a quality contractor to give you peace of mind and give your loved one to age with the dignity they deserve. Browse our Chicago remodeling reviews now.