Find more resources in your city!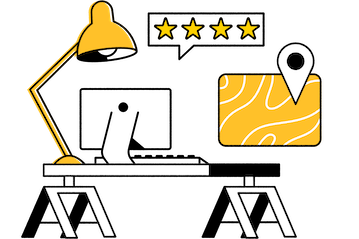 Start Exploring
Should your business be here?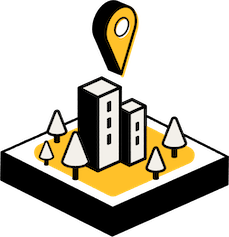 Add your business
What should caretakers in Charleston know about accidental falls?
An accidental fall may not sound like a big deal to you or me. But to an older adult, it can be very dangerous, and potentially life-threatening. This is as much of a problem in West Virginia, as it is across the rest of the country, as shown by the data below.
Completing something like a Charleston bathroom remodel for seniors could do wonders for keeping your elderly loved one safe from falls. With grab bars, a wider tub, and even a seated showering option, your senior will be able to bathe themselves in peace without having to put themselves at risk of experiencing a fall.
In what percentage of Charleston rental properties might you find accessibility features?
Not every senior wants to continue with the responsibilities involved with owning their own home. That means many need to rent apartments from or move into senior living facilities. If your elderly loved one has to choose between these two options, going to a senior living place may be best — especially when you consider the percentage of rental properties that have accessibility features, as shown below.
If your elderly loved one does own their own home, then Charleston aging in place remodeling may be the key to allowing them to stay in it. With the right accessibility and safety features, you and your family members will have peace of mind knowing that your loved one is protected and that they're getting to live out their golden years in the home that they love.
How do I find the best accessibility construction in Charleston?
Finding the best accessibility construction is a multi-step process. First, you need to have a clear understanding of your home's problem areas. For example, you might have a bathroom that's ill-equipped for a senior to use. Or you could have narrow doorways that need to be expanded to accommodate wheelchair access.
Once you've figured out what needs to be done, you can begin looking at local contractor options in Huntington, Dunbar, or Ashland. As you do, be sure to look at certifications, years of experience, and customer reviews to get the complete picture. It's also a good idea to spend some time talking with the contractor so that they can give you feedback and other ideas they may have. And of course, always make sure to ask for your loved one's input before making a hiring decision.
For more information, you can check out our comprehensive guide to aging in place remodeling.
Home remodeling for seniors in Charleston
Aging in place is a wonderful way for your special senior to enjoy their golden years. But they're going to need a safe and accessible home in order to do that. With accessibility construction in the Charleston area, that's much easier to provide. There are many contractors in Huntington, Dunbar, and Ashland who are skilled at this type of work and will be happy to help. You can use the resources that you've found on Seasons to find the best option for your preferences and goals.