Find more resources in your city!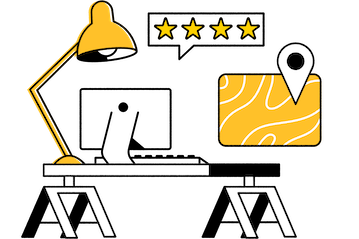 Start Exploring
Should your business be here?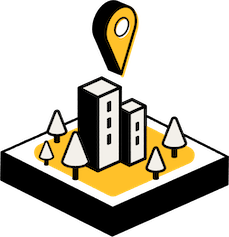 Add your business
What should caretakers in Champaign know about accidental falls?
Because of reduced bone density, coordination, and ability to get up again, falls can be fatal for seniors. Even when they do not lead to death, falls can cause serious injuries that dramatically reduce your loved one's ability to care for themselves, move, or experience a high quality of life. Taking fall risks seriously is a key aspect of helping your older adult age in place.
While it is certainly good news that Illinois has fewer fatal falls than the national average, it is still important to investigate fall risks for your senior. From making sure that carpets or rugs are properly secured to avoid raised edges to improving lighting around the home, a contractor in Springfield or Decatur can take a number of steps to keep pathways and sightlines clear.
What are some issues that aging in place remodeling in Champaign can address?
As seniors age, their physical and cognitive needs can change. Data from the Mayo Clinic indicate a number of health issues that can impair your loved one's ability to life confidently on their own. However, taking steps like widening hallways or putting handholds in bathrooms can make mobility or balance issues, as well as reduced vision, far easier to live with.
Health issues that a home renovation can address:
Balance issues
Reduced vision
Hearing loss
Decreased mobility
Reduced cognitive capabilities
Loss of strength and endurance
Remodeling is a way to acknowledge your senior's particular needs and adapt their home to better fit their life stage. Aging in place can make it easier for your loved one to take part in activities they enjoy and spend time with loved ones. This makes remodeling an excellent way to help your older adult age gracefully and feel like their needs and wishes are valued. Whether a small project or a large-scale remodel, a skilled contractor in Springfield or Decatur can can dramatically improve your loved one's quality of life.
How do I find the best accessibility construction in Champaign?
When looking for Champaign aging in place remodeling, finding a good contractor requires asking the right questions and having a clear understanding of your senior's particular situation. While there are many contractors available, look for those with the correct state and local licenses for the type of work you require. Additionally, contractors with a CAPS (Certified Aging in Place Specialist) designation are an ideal choice. They have taken extra courses and made the effort to better do the types of projects that are necessary for seniors aging in place.
Another important element to consider is the rapport a contractor has with your loved one. Because your older adult has a connection to their home, finding a professional who respects their wishes and their home will go a long way to helping them feel comfortable with the work. Our comprehensive guide for aging in place remodeling can give you essential information about how the remodeling process works and criteria to consider as you look for professionals.
Home remodeling for seniors in Champaign
Whether you need to do a Champaign bathroom remodel for seniors or make a home wheelchair-accessible, finding the right assistance can make a difference for your elder loved one. Seasons offers detailed listings and guides to support you in your search for remodeling. Check out our listings to evaluate your options and start the search process today.