Find more resources in your city!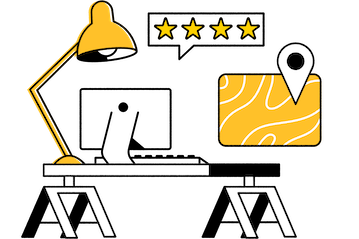 Start Exploring
Should your business be here?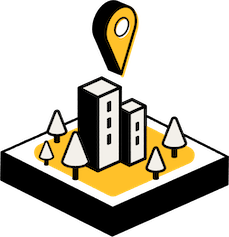 Add your business
How do I find the best accessibility construction in Boston?
Whether your loved one needs a whole senior bathroom remodel or a few minor upgrades around the house, picking the right contractor is key. The first step is making sure that any candidate you're considering is fully bonded and licensed in your area. This might seem like common sense and isn't senior-specific, but it's still a great starting point.
The senior-specific part comes in when you examine a contractor's credentials. Members of the National Association of Home Builders, or NAHB, invest in continuing education programs to ensure that they are always up-to-date on the latest trends: including Boston accessibility construction. Likewise, CAPS (or Certified Aging in Place Specialist) designations signify that a senior has specific training regarding how to help seniors live at home safely. Finally, make sure that your loved one feels comfortable with the contractors you choose. If they can't make a request or ask questions during construction, it's time to find a different contractor.
Facts and trends in Boston home construction for seniors
What should caretakers in Boston know about accidental falls?
We all trip and fall now and again, but a fall could leave the senior in your life seriously injured. As such, it's important to be proactive about identifying potential fall risks and eliminating them preemptively. The CDC compares the rate of senior fall fatalities in Massachusetts to the national average in the table below:
Thanks to concerned family members like you, Massachusetts is considerably below the national average. That's good! Unfortunately, the number still isn't zero. Manchester accessibility construction can help prevent your loved one from being included in these statistics, so use our resources and get a jump-start on any projects that could give you and your loved one peace of mind.
What are some ways smart technology can help seniors in Boston?
Most people assume that seniors never get along with technology, but it can actually do a lot to help your loved one age in place with dignity and independence. Five Star Senior Living offers the following tips on how your loved one could use tech to safely age in place:
Controlling lights, appliances, etc.
Setting alarms or reminders
Providing short, senior-specific workouts
Allowing them to enjoy music easily
Delivering news and weather reports
Some of these are quality-of-life features that could improve your loved one's mental well-being, while others provide more tangible benefits. For example, voice-controlled lights can help your loved one get around while automated reminders can help your loved one remember to turn the oven off. These tips are more affordable than a full Boston bathroom remodel for seniors as well.
What are some common concerns and solutions for aging in place in Boston?
Boston aging in place remodeling is all about two things: accessibility and safety. Accessibility means that your loved one has no problem getting around the house, whether that means moving their bedroom to the first floor so they don't have to climb stairs or making hallways wider to accommodate a wheelchair. Safety deals with things like installing a chair in the shower to reduce fall risk and adding lights to help your loved one see where they are going. We can help you find a great contractor for accessibility, safety, or both, so utilize our listings today for further information.
Home remodeling for seniors in Boston
You don't realize how many potential hazards are in an average home until you look at it from a beloved senior's perspective. Once you do, you'll quickly see the value of Manchester accessibility construction. Seasons can help you find a great contractor to perform any needed work, so why put your loved one at risk by putting it off any longer?