Find more resources in your city!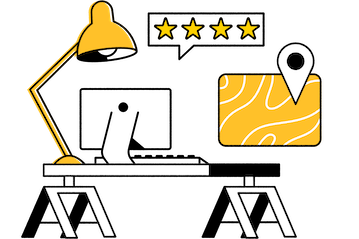 Start Exploring
Should your business be here?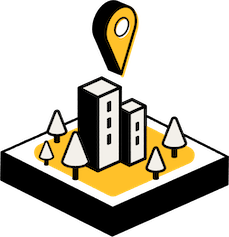 Add your business
What should caretakers in Bismarck know about accidental falls?
While falling can harm anyone, seniors are particularly susceptible to injury and fatalities due to accidental falls in the home. The CDC compared the annual average of falls in the U. S. to the average in North Dakota overall. Preventing older adults from falling is one of the most important ways of keeping them safe as they age in place.
The lowered rate of fall-induced fatalities in North Dakota can be inspiring; however, it's important to note that this was accomplished by families taking steps to keep their loved ones safe. Whether you're looking for a Bismarck bathroom remodel for seniors or your loved one in Minot needs an expert to remodel their kitchen, there are solutions available that can fit your senior's needs.
Where do seniors in Bismarck want to live?
Studies have found that seniors are increasingly choosing to age in their homes and communities. Aging in place has a range of benefits that can allow elder adults to thrive as they progress through the aging process. For example, remaining in familiar surroundings can help to stave off age-related memory decline.
Seniors remain attached to their homes and communities
Want to remain in their community as long as possible
Feel it's possible to stay in their current home as they age
Plan renovations to stay in their home as they age
When your loved one chooses to age in place, you may be concerned about their safety. By remodeling your aging relative's home, you can ease your and your family's worries, as well as provide the resources your loved one requires to comfortably maneuver their home. From kitchen and bathroom remodeling services to floor repairs, there are many options from which to choose.
How do I find the best accessibility construction in Bismarck?
When it comes to their golden years, our aging loved ones' safety is of utmost importance. As they age in place, obstacles may arise that can prevent them from living in safety and dignity. There are ways that you can improve their ability to access and navigate their homes as they age. One key precaution is to enlist the assistance of a contractor who is a Certified Aging-in-Place Specialist, or CAPS, to remodel your older adult's home for ease of access.
When considering contractors for accessibility construction in Dickinson or other areas, you'll want to assess their skills, reputation, and other qualities to ensure that you can trust their results. Is the contractor licensed in your state and local area? Have they taken courses to understand the challenges seniors face in their homes? Are they a member of the National Association of Home Builders? These and other factors can help you choose a reliable professional who can provide quality renovations to improve the quality of elder adults' lives.
For more information, consult our comprehensive guide to aging-in-place remodeling.
Home remodeling for seniors in Bismarck
Seniors who choose to age in place deserve to live in a home that allows them to go about their daily lives freely. From installing smart technology features to installing stair lifts and more, there are many ways that Bismarck accessibility construction services can assist you in ensuring that your aging loved one can remain independent for as long as possible.