Find more resources in your city!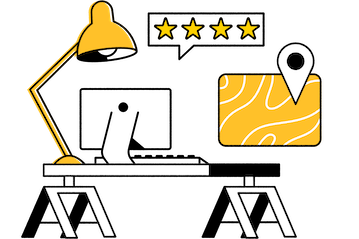 Start Exploring
Should your business be here?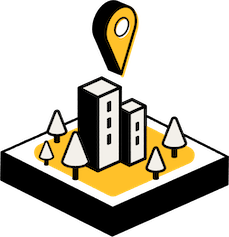 Add your business
How do I find the best accessibility construction in Birmingham?
Any home construction project can get complicated quickly, and Birmingham aging in place remodeling is no different. However, if you take the time to do your research and find a qualified contractor, your loved one can experience a stress-free home update. Proper licensing from organizations like the NAHB (National Association of Home Builders) demonstrates that a particular contractor is up-to-date on important code information and practices. Look into companies you are considering and make sure they have a registered license number. There are also relevant state and local ordinances that you would do well to consider.
Additionally, it is important to remember that this is not a standard project. Finding someone who is familiar with the particular demands of a Birmingham bathroom remodel for seniors, for example, can lead to a more thorough, detail-oriented job. Ask for reference photos of other work a contractor has completed as well as references. It is essential that a contractor both treat your loved one with the respect they deserve and do good work in a timely manner.
Facts and trends in Birmingham home construction for seniors
What should caretakers in Birmingham know about accidental falls?
Anniston aging in place remodeling becomes more and more vital as your loved one ages because falling is an increasingly common and dangerous risk. In many cases, falling can lead to death, according to the CDC, so finding ways to reduce fall risks can keep your loved one safe and healthy for longer.
While Alabama has better fall statistics than the national average, keeping your loved one safe still requires care and vigilance. Additionally, finding Anniston accessibility construction can improve your loved one's quality of life while keeping them safe. The same projects that reduce tripping hazards can also make it easier for your loved one to get around and get the most out of aging in place.
What home hazards should caregivers in Birmingham look out for?
Whether you are considering a senior bathroom remodel or a different form of renovation, make sure to research the housing features that are the most common dangers for seniors. The data below presents several things that can be dangerous, and you can learn more about how to help your loved one avoid these dangers.
Common Home Fall Hazards:
Slippery throw rugs
Dim lighting
Raised thresholds and other tripping hazards
Pets (they do tend to get underfoot!)
Home remodeling is one of the most effective ways to keep your loved one secure and allow them to stay in their home longer. Remaining in their home can allow your loved one to feel independent and continue to take part in activities they enjoy. Protecting them from fall hazards can give you peace of mind knowing that your loved one's home is oriented around their needs.
What are some common concerns and solutions for aging in place in Birmingham?
Upstate accessibility construction allows you to address key areas of concern for those aging in place. Aspects of the home that can lead to falls are the primary concerns, and dangers like burns are also important to consider. If your loved one plans to age in place, a Tuscaloosa bathroom remodel for seniors is worth considering as well. Bathrooms are full of slippery surfaces, and updates like grab bars or curbless showers can make navigating the day far safe and easier for your loved one. Handrails on staircases, well-lit paths, and doorways designed to accommodate wheelchairs are other renovations to consider for your loved one.
Home remodeling for seniors in Birmingham
Because of the difference Upstate accessibility construction can make for your loved one, Seasons works to make finding skilled, reliable contractors easier. We know that you want your loved one to be able to enjoy aging in place as safely as possible, so we provide free listings to help you start your search.