Find more resources in your city!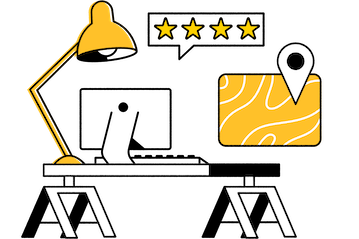 Start Exploring
Should your business be here?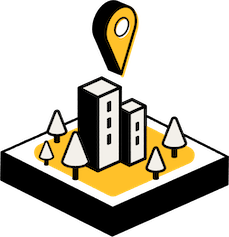 Add your business
How do I find the best accessibility construction in Baltimore?
Seasons allows you to browse a wide range of construction professionals if you're considering Baltimore aging in place remodeling. This free, online resource allows you to create a shortlist of local, affordable, and qualified options. Whenever you choose a contractor for any renovation, you should always make sure that they are fully licensed with the NAHB. However, you may need to look for additional qualifications and licenses if you are specifically looking for accessibility construction. The CAPS certification is definitely something to look out for, as this means that they have taken specialized training courses to provide safe, effective renovation services for seniors. Of course, you should also listen to your gut feelings and choose a contractor you think you can trust. Face-to-face consultations can give you a sense of their personality. During these initial consultations, contractors may also provide you with a rough estimate, allowing you to compare various options in terms of affordability.
Facts and trends in Baltimore home construction for seniors
What should caretakers in Baltimore know about accidental falls?
A senior in the United States is more likely to pass away from a fall rather than any other type of injury. The fall itself can lead to a range of healthcare concerns, including fractured hips and traumatic head injuries. Seniors may also injure their wrists and hands as they reach out and try to break their falls.
The CDC reports that Maryland has a lower-than-average death rate when it comes to falls among seniors. This means that seniors in the Old Line State are more likely to take accessibility construction seriously. However, the national fall-related death rate among seniors has risen by more than 30% since 2008, which means that this is a growing issue in every state.
What are some concerns that accessibility construction in Baltimore can address?
There are several rooms that you might want to focus on if you need to improve the safety of your senior's home. A senior bathroom remodel can be a smart choice, as showers and bathtubs pose a notable risk for slips and falls. Curbless showers and secure handrails can help make visits to the bathroom as safe as possible.
Age In Place Construction Can Address:
Safety

Wide, well-lit path or ramp to the front door to prevent falls
Anti-scald controls to prevent burns
Grab bars in the bathroom to provide support when maneuvering in hazardous places

Accessibility

Wheelchair-friendly wide hallways and doorways for maneuverability
Curbless shower with a seat to make showering easier
Secure handrails and increased visibility to aid in ascending and descending stairs
Of course, a fall isn't the only concern in a senior's home. The National Institute on Aging stresses that burns can also cause serious injuries, and these hazards can be addressed by installing anti-scald controls. In the modern era, smart home technology can also help considerably with safety, as seniors can call out to voice assistants for help if they can't reach a phone.
What are some common concerns and solutions for aging in place in Baltimore?
A common concern over accessibility construction is the cost involved. These renovations can be expensive, especially if your senior has become confined to a wheelchair and the entire residence needs to be radically transformed. However, you need to really run the numbers in order to determine the cost of not doing anything. if your senior becomes injured due to a slip and fall in their home, you may be looking at millions of dollars in medical expenses. You may also need to admit them to an assisted-living facility or hire healthcare professionals to constantly check on their condition. At the end of the day, accessibility construction gives seniors independence and safety while also lightening the burden of your own responsibilities.
Home remodeling for seniors in Baltimore
Even a simple Baltimore bathroom remodel for seniors can be life-saving. Because seniors may not accept the need for construction accessibility until it's too late, it may be up to you to step in and make it happen. Fortunately, Seasons allows you to connect with a qualified, fully-licensed contractor who can address safety hazards right away.