Find more resources in your city!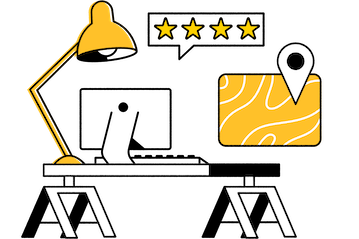 Start Exploring
Should your business be here?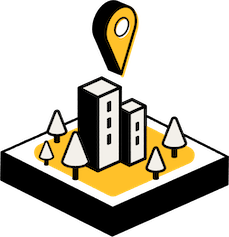 Add your business
What should caretakers in Augusta know about accidental falls?
Falls can be much more dangerous for older adults than for youths and younger adults. Falls can happen due to a loose piece of carpet, a slippery kitchen floor, or the lack of handrails in the bathroom. In fact, falls can be fatal for the elderly. The CDC conducted the study below to learn how many annual fatal falls there were in Georgia and in the nation as a whole.
While it's good news that there were fewer fatal falls in Georgia than in the nation on average, that's no reason to let your guard down. In fact, one reason there were fewer fatal falls is likely because loving relatives like you made sure that their aging loved ones' homes were safe to live in. Whether your older loved one needs an Aiken or Augusta bathroom remodel for seniors, new lighting throughout the house, or a complete remodel for safety, an aging-in-place contractor can help you get the job done.
What home hazards should caregivers in Augusta look out for?
As a caregiver for an aging relative, it's up to you to spot the safety hazards before they lead to a fall. If you notice a greasy spot on the kitchen floor, it's important to clean it up right away so your older loved one doesn't slip and fall on it. There are a number of things to look out for when it comes to falling hazards, some of which are listed below.
Common home falling hazards:
Slippery throw rugs
Dim lighting
Raised thresholds and other tripping hazards
Pets (they do tend to get underfoot!)
Some falling hazards are easily fixed. For example, you can easily get rid of throw rugs or tape them down well so they don't present a danger. Dim lighting can be replaced with much brighter lighting. Other falling hazards, such as pets, are trickier. You can't just get rid of your older loved one's pet, as it provides much-needed interaction and comfort, as well as a sense of purpose in their life. The best you can do is fix as many hazards as possible to reduce the likelihood of your aging loved one sustaining injuries due to falls.
How do I find the best accessibility construction in Augusta?
The first quality to look for in a contractor is that they are licensed in your area. Whether you're in Augusta, Georgia, or Aiken, South Carolina, check out your state regulations and make sure the contractor you choose has a registered license in the state and is insured. Furthermore, contractors who are registered with the National Association of Home Builders have demonstrated that they are serious about keeping their skills and techniques up to date.
Contractors with CAPS (Certified Aging-In-Place Specialist) certification have demonstrated that they understand the needs and challenges of accessibility and aging in place. Finding a contractor with this designation is ideal if you are having work done on your older loved one's home to make it safe for them to spend their final years there.
You should also only choose a contractor who is willing to give you recent references and photos of recent jobs they have completed. Make sure your older loved one meets with them and feels comfortable and is treated with respect by the contractor and their employees.
Home remodeling for seniors in Augusta
Securing Aiken or Augusta accessibility construction is an excellent way to allow them to age in place with independence and dignity, which is something every senior should be able to do if they choose. Use our listings and reviews to find the right contractor for your aging loved one's accessibility needs today.