Find more resources in your city!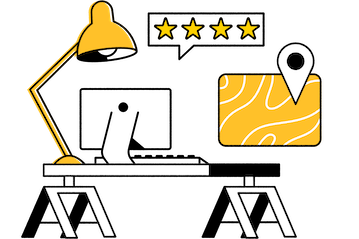 Start Exploring
Should your business be here?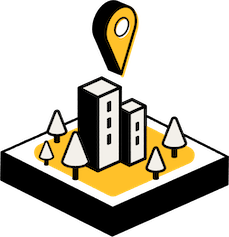 Add your business
How do I find the best accessibility construction in Atlanta?
Finding the best Atlanta aging in place remodeling could be the difference between a good experience and a poor one. And that could have very real consequences for your loved one's health. So here are a few tips to help you find the right contractor:
First, check to make sure that each contractor you're considering is licensed to practice in your area. Organizations like the National Association of Home Builders (NAHB) put contractors through a rigorous licensing process. So you know that if someone has a qualification from the NAHB or a similar organization, they likely have the baseline level of competence needed to complete a senior bathroom remodel.
It's also important to check references to make sure that each contractor you're considering has delivered positive results for previous clients. If you try to hire someone for an Atlanta bathroom remodel for seniors and they aren't willing to give you references, that's a sign you should steer clear of them.
Facts and trends in Atlanta home construction for seniors
What should caretakers in Atlanta know about accidental falls?
Accidental falls are an unfortunately common occurrence for older adults. They can cause more severe injuries in seniors because older adults tend to have more fragile bones. For example, take a look at the following table. It uses data collected by the CDC in 2018 to highlight the problem of fall deaths in the United States:
It's good to see that Georgia has a lower rate of fall deaths than the broader United States. But seniors in this state still have a very real risk of experiencing this type of accident. Working with an experienced contractor can help you reduce your loved one's risk of experiencing a tragic, preventable death.
Where do seniors in Atlanta want to live?
You might consider avoiding the expense of a contractor for the older adult in your life by putting them in a retirement home instead. But many older adults don't want to move to one of these facilities. For example, take a look at the following information, which uses data collected by the AARP:
Seniors Who Want to Remain in Their Community as Long as Possible
Seniors Who Feel It's Possible to Stay in Their Current Home as They Age
Seniors Who Plan Renovations to Stay in Their Home as They Age
If the older adult in your life wants to age at home, then you need to make sure that their home is prepared for them to do that. One important step in this is working with a contractor to fix any lingering issues and take proactive steps to keep your senior safe in their home.
What are some common concerns and solutions for aging in place in Atlanta?
Many people who invest in contractors for aging-in-place do so because they want to make sure that their senior's home is safe for them to live in. That means taking care of problems that could cause harmful falls, burns, and other medical maladies.
Also, older adults often require mobility assistance as they age. Working with a contractor is a great way to ensure that your loved one's house is set up in a way that will allow them to move throughout all of it without risking their health to do so. Remodeling for aging essentially makes a senior's house comfortable and safe for them to grow old in.
Home remodeling for seniors in Atlanta
Making sure your loved one's house is safe and comfortable enough for them to grow old in is an important part of their age-in-place plan. So why wait? You can take the first step towards accomplishing that by using the free resources on Seasons to research your options for an experienced contractor in the Atlanta area.