Find more resources in your city!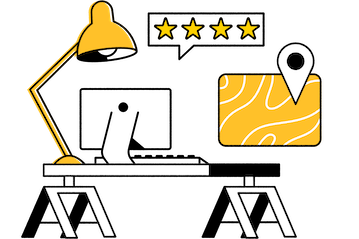 Start Exploring
Should your business be here?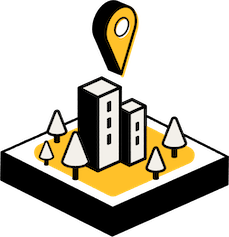 Add your business
What should caretakers in Anchorage know about accidental falls?
It's easy for kids and younger adults to laugh off a fall because they'll be able to bounce back up immediately, but older adults don't always have that luxury. If a senior falls, they could sustain a serious injury such as a hip fracture or even die. They may also find themselves stuck on the ground unable to contact help. The CDC collects data on how often senior falls prove fatal, and here is how Alaska compares to the national average:
Alaskans have fewer fatal falls than seniors in many other parts of the country, but that doesn't mean that you can get complacent. One of the best ways to reduce your loved one's risk of falling is to contact a contractor and ask them to identify and remove any potential tripping hazards from your older adult's home.
What are some concerns that accessibility construction in Anchorage can address?
The goal of most Anchorage aging-in-place remodeling projects is to make an older adult's home safer and easier to move around in, and many projects are designed around a senior's specific needs. For instance, a senior with dementia may get appliances that turn themselves off after a set period. Here are some of the other concerns accessibility construction can address:
Aging in place construction can address:
Safety

Wide, well-lit path or ramp to the front door to prevent falls
Anti-scald controls to prevent burns
Grab bars in the bathroom to provide support when maneuvering in hazardous places
Accessibility

Wheelchair-friendly wide hallways and doorways for maneuverability
Curbless shower with a seat to make showering easier
Secure handrails and increased visibility to aid in ascending and descending stairs
The list above is far from exhaustive, so contact a contractor if you have an idea that could make your senior's home safer or more accessible. No project is too big or too small either, especially if it helps an older adult age in place as independently as possible and with their dignity intact.
How do I find the best accessibility construction in Anchorage?
Whether you're planning a major job such as an Anchorage bathroom remodel for seniors or something simple like removing loose carpeting, the first step is verifying that every contractor you're considering is licensed and insured in Alaska. Next, look into any additional credentials they might have. Members of the National Association of Home Builders have access to continuing education courses that can help them stay informed of the latest techniques, while some contractors hold CAPS (Certified Aging-in-Place Specialist) designations signifying that they understand the unique needs of the 65+ population. Once you have a shortlist of candidates to consider, interview each with your loved one to ensure that they feel comfortable communicating. If a team of workers will be involved, you should interview them too so your senior will be treated with the respect they deserve.
Our comprehensive guide to aging-in-place remodeling includes more information on how to choose a great contractor, so bookmark it for future reference.
Home remodeling for seniors in Anchorage
Home remodels might not immediately spring to mind when you contemplate senior care, but accessibility construction can make your senior's home safer for them while providing greater freedom to move around as they see fit. Seasons can help you find an outstanding contractor for your older adult's needs, so use the listings above to get started today.