Find more resources in your city!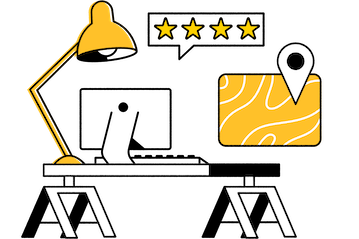 Start Exploring
Should your business be here?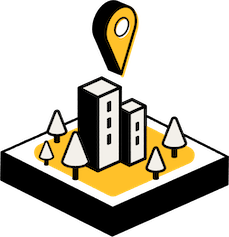 Add your business
How do I find the best accessibility construction in Albuquerque?
Finding the right partner to facilitate your Albuquerque accessibility construction project can be the difference between an enjoyable construction experience that transforms your loved one's accommodations into a safe haven where they can securely age in place and a renovation nightmare. To avoid the nightmare scenario, here are some of the most important things to take into consideration when interviewing contractors.
First, verify that they are licensed and insured in the state where the work will take place. In New Mexico, this is handled by the New Mexico Regulation & Licensing Department. They have a searchable database for all professions that require licensure in the state, including construction professions, home inspectors, and various other industries related to real estate and home design. Once you've verified the candidate has a valid license, you should also take the time to contact their insurance company and verify that coverage is current and sufficient for your project.
Next, ask for accessibility references that are relevant to the type of work you want to be done or proof of additional training they've had in the field of accessibility. This is a niche market and it's important to work with someone who has real experience in creating the safest environment.
Facts and trends in Albuquerque home construction for seniors
What should caretakers in Albuquerque know about accidental falls?
According to the Centers for Disease Control and Prevention, the leading cause of injury-related deaths for individuals age 65 and older is accidental falls. The chart below shows the national average as well as the number of seniors in New Mexico who died as a result of an accidental fall.
While the number of deaths per 100,000 seems relatively small, this is the worst-case scenario. Many more seniors fell and experienced injuries ranging from lacerations and bruises to broken bones. One of the easiest ways to reduce the risk of falls is by remodeling high-impact zones in the home with accessibility features. For example, a Santa Fe bathroom remodel for seniors might be ideal for someone who has difficulty stepping over the edge of the tub or who needs rails installed to help with balance issues.
In what percentage of Albuquerque rental properties might you find accessibility features?
According to the Census Bureau, very few rental properties have accessibility features. Those that do often focus on bathroom areas or making hallways and doors wider to accommodate mobility devices. However, things like lower countertops, door knobs that can be pulled rather than turned, or motion detection lights are not included in many rental properties.
As the chart above shows, even the most common types of accommodations only account for slightly more than one-third of available properties. If your loved one is in a rental property that doesn't provide the types of accessibility accommodations they need, a contractor may be able to offer Santa Fe aging in place remodeling that won't permanently impact the property.
What are some common concerns and solutions for aging in place in Albuquerque?
According to the CDC, one out of five falls results in serious injury for seniors and more than 800,000 seniors are hospitalized each year as a result of a fall. We know this number is only a fraction of the number of seniors who fall, because only one in four respondents reported notifying a doctor or loved one of past falls. While there are many options for decreasing fall risk, such as strength and balance exercises, regular eye exams, and talking openly with one's doctor, there are also physical changes to the environment that can reduce your loved one's risk.
The first step is removing anything they could trip over, like loose rugs or clutter. An Albuquerque bathroom remodel for seniors could be as easy as installing grab bars near the shower and toilet. Or an Albuquerque-Santa Fe accessibility construction firm could come in and add lighting to darker areas of the home to increase visibility.
Home remodeling for seniors in Albuquerque
Whether you're looking for a full Albuquerque-Santa Fe aging in place remodeling or you need something less substantial to create greater safety for your loved one, you can trust Seasons to help you find highly qualified contractors in your area. Look through our Albuquerque remodeling reviews to find the right contractor for your loved one today.