Find more resources in your city!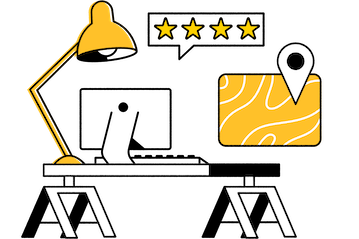 Start Exploring
Should your business be here?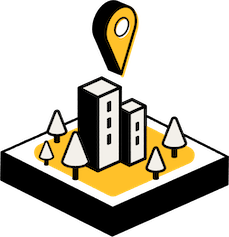 Add your business
What should caretakers in Albany know about accidental falls?
Potential tripping hazards such as loose floorboards and carpeting are minor inconveniences at worst for many homeowners, but such issues represent significant dangers to seniors. Any fall could lead to a broken bone, an inability to contact help, or even the death of an older adult. The statistics below compare the rate of fatal falls in Georgia to the national average:
Georgians have a lower risk of passing away after a fall than the national average, but the risk should still be taken seriously. Reaching out to a professional contractor can be a great way to proactively identify potential tripping hazards and remove them from your loved one's home before something tragic happens.
Where do seniors in Albany want to live?
While older adults in previous generations generally moved to a nursing home or skilled nursing facility as they aged, today's seniors have a strong preference to remain in their homes and communities. The following survey conducted by the AARP provides more insight into how seniors feel about remaining in their homes for as long as possible:
Seniors remain attached to their homes and communities
Want to remain in their community as long as possible
Feel it's possible to stay in their current home as they age
Plan renovations to stay in their home as they age
Seniors have made their wishes known, but they may not realize how difficult it might become to stand in the shower or reach their bedroom in a wheelchair. Albany accessibility construction promotes aging in place by adjusting the structure of a senior's home to their needs instead of forcing them to move elsewhere.
How do I find the best accessibility construction in Albany?
Choosing the right contractor often makes the difference between a great home remodeling experience and an endless, expensive disaster resulting in heartache. The first step is making sure that every candidate you're considering holds a valid Georgia license and insurance policy. You can generally do this by typing their name into your favorite search engine. Next, try to see what quality of work each contractor performs by asking for references, referrals, or even pictures of completed projects. Unscrupulous contractors might attempt to fake these things, so verify everything presented to you. You should also look for contractors who understand the unique needs of the 65+ population. CAPS certification or membership in the National Association of Home Builders are two examples to look for.
The final step is interviewing your top candidates to make sure that they will be responsive to your loved one's needs. Our comprehensive guide to aging-in-place remodeling provides further details.
Home remodeling for seniors in Albany
Accessibility construction is a great way for seniors to adjust their homes to their needs, allowing them to age in place alone and with dignity. Even smaller projects can have significant effects as well. For example, an Albany bathroom remodel for seniors could involve adding a seat to the shower and installing scald controls to prevent your loved one from burning themselves. It doesn't have to be a massive project that costs thousands of dollars. You can trust Seasons and the local listings we provide to help your senior find an excellent contractor.