Entering the holiday season for the first time without a loved one, especially as a caregiver, can feel overwhelming, foreign and even isolating. If you or a member of your family are feeling a strong sense of loss, know you're not alone, and that it's OK (and even healthy) to use the holidays as a time to honor the memory of a family member who died.
There are many gift options that can act as reminders, tradition-keepers and mementos of your loved ones. Browse some of these favorite gifts that help remember and honor shared memories below.
Personalized handwriting gifts
Handwriting necklaces are a beautiful way to carry special words with you everywhere you go. CaitlynMinimalist creates elegant personalized jewelry, including personalized necklaces that mimic handwriting almost exactly and are available in sterling silver, 18 karat gold or rose gold.
Leather crafter ScriptLeather specializes in gifts for men and offers personalization on wallets, keychains and bracelets. Engraving on all their products showcases loved one's words in their own handwriting on many styles, colors and types of leather.
Photos on glass
Shop Now
Starting at $25
Transform digital photos into permanent art with Fracture Glass prints. This unique medium showcases your favorite moments in simple, yet beautiful, frameless works of art. Made in the U.S., Fracture prints your photos directly onto the glass, then uses UV light to cure the image before adding a foam backing for extra protection.
Editor's note: Seasons' readers can use code SEASONS20 for 20% off now through Dec. 31, 2022.
Cremation jewelry
Carrying ashes of a loved one in jewelry is a beautiful memento that can help you remember happy memories with those you've lost. Growing in popularity, your options for jewelry pieces and styles online are almost endless, but the Lotus Flower Pendant from Imrsanl is a beautiful and elegant stainless steel pendant that houses a mini cremation urn and is available in 10 colors and styles.
In Loving Memory portrait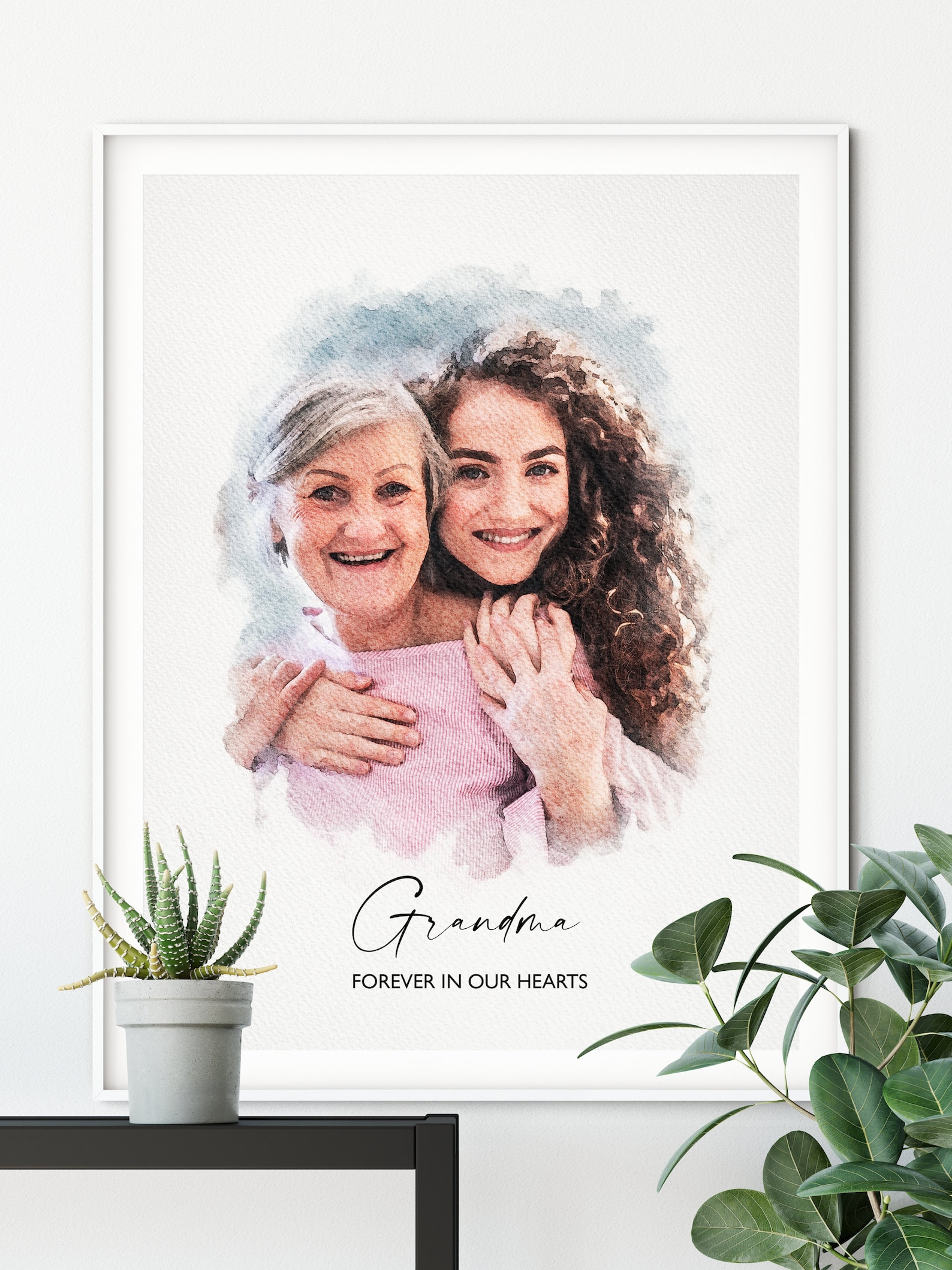 Shop Now
Starting at $19.99
To commemorate your loved one in a customized portrait, LMTCreativeAtHome's memorial watercolor prints come in various sizes and can match any text and colors. Available in various sizes, the portraits are digitally mastered to look like watercolor paintings and can be personalized with a special message and then framed in one of four options.
Memorial bench
If being outside brings fond memories with your loved one, a memorial bench could be a beautiful way to commemorate their life and provide you with a special place to honor them. The Roman Joseph Studio Memorial Garden Bench is a smaller take on a sitting bench and includes the following message etched in stone to grace your garden:
Gone yet not forgotten,
Although we are apart,
Your spirit lives within me,
Forever in my heart.
Memorial lamp
Shop Now
$29.98
A lit tribute to a lost loved one, the Moon Lamp from Mayamila is a beautiful and unique way to keep their memory with you each night. Made of resin and stainless steel, the moon light is wireless (only requiring three AAA batteries) and gives a warm glow for a soft setting. An ornament-like bulb hangs from the tip of the lamp's crescent-moon shape and showcases an engraved message: "Because someone we love is in heaven, there is a little bit of heaven in our home."
Recipe book

Shop Now
Starting at $19.99
If being in the kitchen reminds you of your loved one – or if you treasure certain family recipes they were known for – a recipe book is a great way to remember them and carry on their culinary traditions. The Recipe Card Cookbook makes compiling and combining recipes easy and special with its three-step process: Simply upload photos of recipes, design your cookbook based on preset templates and ship it right to your home (or to family members) as a great holiday gift.
Personalized, hand-painted artwork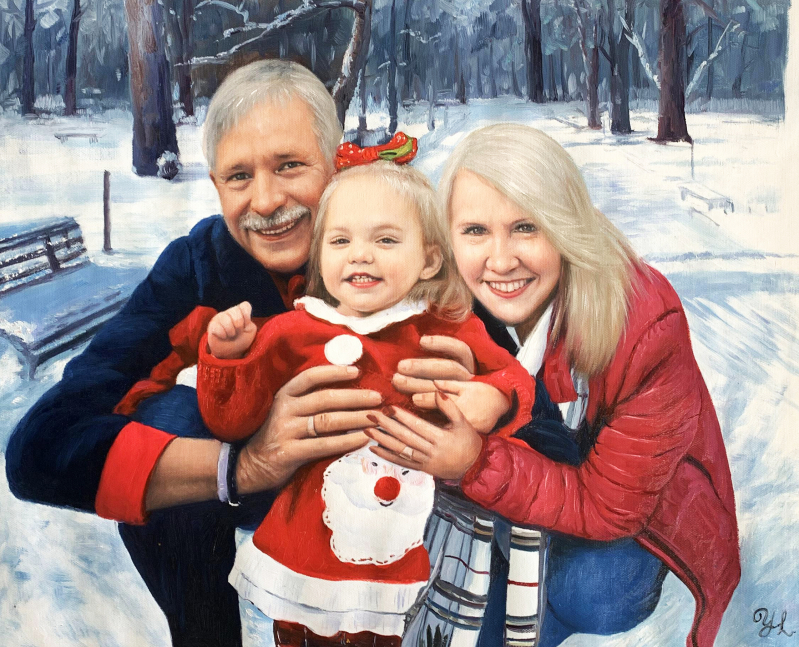 Shop Now
Starts at $39
Portrait company Paint Your Life turns any photo into display-worthy art, painted by professional artists. Showcase special moments, family photos, honor loved ones or pets who have died, or even turn vacation photos into gorgeous works of art.
Editor's note: Seasons' readers can use code GIFTME20 for 20% off now through January 2023.
Photo blanket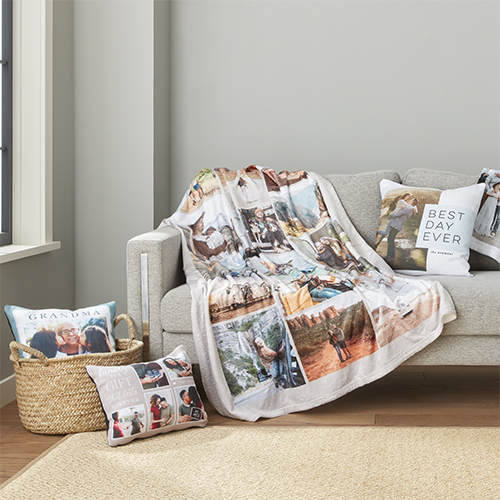 Shop Now
$49.99
A cozy way to keep your loved one close is a customizable pillow or blanket from Shutterfly. The Oh-So Cozy Pillows and Blankets offer photo printing and special messages on indoor and outdoor pillows and soft microfiber fleece photo blankets, cozy Sherpa custom blankets and woven blankets made of plush cotton.
Leather grief journal
Shop Now
$17.99
Journaling has been shown to help those dealing with grief process feelings and emotions in a healthy way. The beautiful leather guided grief journal from XPL features many embossed cover titles like "I miss you…" and "Letters to my mother in heaven," and gives writers prompts to help work through the grief process.
Comfort book
The "Things I've Learned About Loss" quick-read book offers comfort and companionship for anyone experiencing grief, from tips on achieving acceptance to ideas for providing relief from pain—and everything in between.
Personalized ornament
The I Am Always With You Family Ornament is made of transparent acrylic and is a stylized way to show your loved one sitting arm-in-arm with your family. Choose the number of people you'd like to include in your portrait, from two to 10, and include family members' names with your order for a personalized holiday trinket.
Family history photo book
Shop Now
Starting at $9.49
For a new take on the photo album, Mixbook Photo Co. offers a quick, budget-friendly way to showcase your favorite memories, shipped right to your door. Special-order Remembrance/ Family History Photo Books offer complete customization of your photo book – or you can work off an existing template – to create an album of memories in almost any style—from watercolor to scrapbook and many more.