Each day, caregivers of older adults are often on their feet lifting, doing housework and helping their loved one get around safely. Even seemingly simple tasks like grocery shopping, doing laundry and cleaning can strain your back more than you realize. To be the best caregiver you can be, it's important to protect yourself from injuring your back muscles.
So, we turned to our fitness experts and asked them, "What are some exercise tips for caregivers who need back support?"
Here are the moves they recommend:
The hip hinge
While strengthening exercises can certainly make lifting safer, and even have a preventive effect when it comes to back pain, another component of lifting is even more important. This is the hip hinge. … In the hinge, the hips move back with minimal knee bend. … The spine remains in a neutral position while movement occurs at the hips. The back is spared from excessive stresses, which instead are transferred to the strong, mobile hip joints.
This can be accomplished through a simple exercise using a dowel, broomstick, PVC pipe or similar type object. You would perform it as follows:
While standing with your feet shoulder-width apart, orient the dowel vertically along the center of your back.
Hold it in place with one hand behind your neck and the other behind your lower back.
The dowel should contact the back of your head, your mid back and the back of your pelvis.
Move your hips back with a slight knee bend, allowing your torso to move forward.
Hinge as far as you comfortably can while keeping the dowel in contact with all three points.
Return to the starting position.
If the dowel remains adhered to all three contact points, it means you are maintaining neutral spine posture and moving at your hips.
If you lose the lowest dowel contact point, it means you are bending your spine rather than hinging from your hips.
Another important indicator you're hip hinging is if you feel tension in your hamstrings.
Repeat this movement for a total of 10-15 reps, and practice a few times per day.
It can take several weeks of diligent effort to form a new habit, and this is no different when it comes to the hip hinge. Once it becomes automatic, your back will thank you for it.
---
Dr. Brandy Archie
OTD, OTR/L, CLVT, CLIPP
Engage and exercise your core
One of the reasons why your leg muscles are so strong is because we are naturally working them out with our everyday activities of walking, sitting and standing. You can't do those things if those leg muscles are not turning on. However, you could do some moving without actually engaging your core muscles at their full capacity. This is something we tend to do without even thinking about it. So, as a result our core muscle strength is not as robust as our legs. In order to combat that, you can do some basic core strengthening exercises to give your body the best chance at preventing pain and injury.
Realign your core from a sitting position:
Think about how you are sitting right now. Notice your positioning.
Now sit upright like someone is pulling you up by a string on top of your head.
Note how that feels: You are engaging your core. To protect your back when you are caregiving, you need to put yourself in that engaged core position before (and during) any task.
With the core muscles from your abdomen and your back turned on, you're protecting yourself from injury because those muscles are now ready to work.
The bridge:
Lie on your back with knees bent and feet flat on the floor or a bed, hands flat with palms down.
Press your hips up in the air as high as possible. Hold for 5-30 seconds, relax and repeat right away.
Try to complete 10-20 repetitions.
Six inches:
Lie flat on your back with your hands under your hips, and lift both legs so they are about 6 inches off the ground.
Hold it for 3-30 seconds.
Relax and repeat 10-20 times.
Alternative: Hold one leg 6 inches from the ground at a time and switch.
Alternating crunches:
Lie on your back with your knees bent and your feet flat.
Put your hands behind your head and your elbows flat so you can't see them. Lift your head and shoulders up toward the right knee. 
Come back down, then lift toward the left.
Repeat 15-30 times on each side.
Keep your center of gravity to lift and bend safely
Physics (and experience) tell us that by keeping heavy objects or repetitive motions close to the body you're able to engage more muscles to help do the task. That's why you hold a baby close to your chest to take her to her crib instead of in your hands with your arms fully extended. You can last a lot longer and feel more secure with her snuggled into your chest than out in front of you. The same is true when helping with transfers or rolling in the bed.
Get close to the person and get your body as low as you can maintain so you can engage as many muscles as possible to help you do the task safely (and with as much strength as you have available).
Whether you're picking up boxes of supplies, putting a wheelchair into the trunk or lifting your loved one, make sure you reach down and get low by bending your knees—not by bending at the waist. Bend your knees to get low so when you stand up while lifting it's your leg muscles handling the weight and not your back muscles.
---
Joy Fletcher
CPT WITS, Senior Fitness Consultant, Corrective Exercise Specialist in the BioMechanics Method, BS in Food & Nutrition
Wall or counter pushup
One of the most common pushing activities used in daily life is done while shopping. No matter the store, you will probably find yourself at one point pushing around a cart loaded with items. But pushing is also critical for getting yourself upright after working or playing on the floor or ground.
This is a great movement to keep those pushing muscles strong and keep you more active in your daily life:
Stand facing a wall or kitchen counter, about an arm's-length away.
For wall: Place your palms on the wall, arms chest-width apart and shoulders high. For counter: Securely grab the edge of the counter, arms chest-width apart.
Pull tall, keeping the torso tight, bend your elbows and slowly lower to the wall or counter. Let your heels come up.
Only lower far enough so you can push yourself back to start.
Repeat 4-12 times.
Seated towel pull
Pull is an action with the potential to be used many times in an average day, especially if your day doesn't include too much sitting. It's used when weeding, lifting grocery bags, lifting a grandchild, pulling wet clothes from a washer, making a bed, pulling items from a shelf or a suitcase from an overhead bin in an airplane. Here is a great movement to keep those pulling muscles strong and keep you more active in your daily life:
Sit on a stable chair toward the front of the seat.
Extend one leg in front with the knee slightly bent.
Keep the other leg on the floor with your foot flat to stay stable.
Place a towel under the instep of the flexed foot of the extended leg.
Hold one end of the towel in each hand.
Keep the leg and foot tight, sit tall with good posture and gently pull the towel toward you, keeping it in a straight line.
Using your back muscles to pull, gently pull and hold for 5 seconds, then rest.
Repeat 4-12 times.
Standing torso twist
[Rotating] is a movement used many times in a day and often used along with other movements such as pull or hinge. We rotate when we put things away like dishes or groceries, getting out of a car, or moving laundry from the washer to the dryer. The inability to rotate can really limit activities and thus lead to weak core muscles. Here is a good rotate movement to keep you more agile:
Stand tall with feet shoulder-width apart, knees slightly bent and leg muscles tight.
Pull tall in the rib cage for posture.
Clasp hands together with thumbs pointed up, arms shoulder high with shoulder blades down.
Slowly rotate torso and arms to the left as far as what feels comfortable for you, keeping hips stable.
Come back to the center.
Repeat the torso and arm rotation to the right, coming back to center.
Rotate to each side 4-12 times.
Chair squat
Squat is the movement recommended when lifting something heavy. The objective is to use your legs to lift, sparing your back. If you lack leg strength, you may find the squat movement is a bit of a challenge. Because hinge is used for sitting, this particular movement is a great one to practice to keep you strong and more active in your daily life.
Stand about 6 inches in front of a chair with the seat behind you.
Feet should be a bit wider than shoulder-width apart.
Lift arms shoulder high with shoulder blades down.
Pull tall in the rib cage and slowly hinge at the hips as you bend the knees slightly, tightening the muscles in the upper legs (thigh).
Lower until your butt touches the chair seat, or as low as what feels comfortable for you.
Pushing with the thigh muscles, bring yourself back to straight.
Repeat 4-12 times.
Stationary lunge
If you've ever been out walking, hiking or gardening and bent down on one knee to tie your shoe, you've used a lunge movement. There are a number of different types of lunges. The lunge movement not only strengthens leg muscles but also works on improving balance. Mastering a beginning lunge movement will help improve mobility and keep you more active in your daily life.
Stand tall with feet a bit wider than shoulder-width apart.
Take a step back with one foot, staying on the ball of your foot, heel off the floor, and keeping your torso upright so as not to lean forward.
Lower the back knee toward the floor, while bending the front knee and staying upright.
Only bend your knees and lower yourself to what feels good for you, making sure the front knee does not go past the front toe.
Press up to straight with the thigh muscles of your legs.
Repeat 4-12 times.
Need extra help? Ask an expert your caregiving question.
Start browsing expert answers.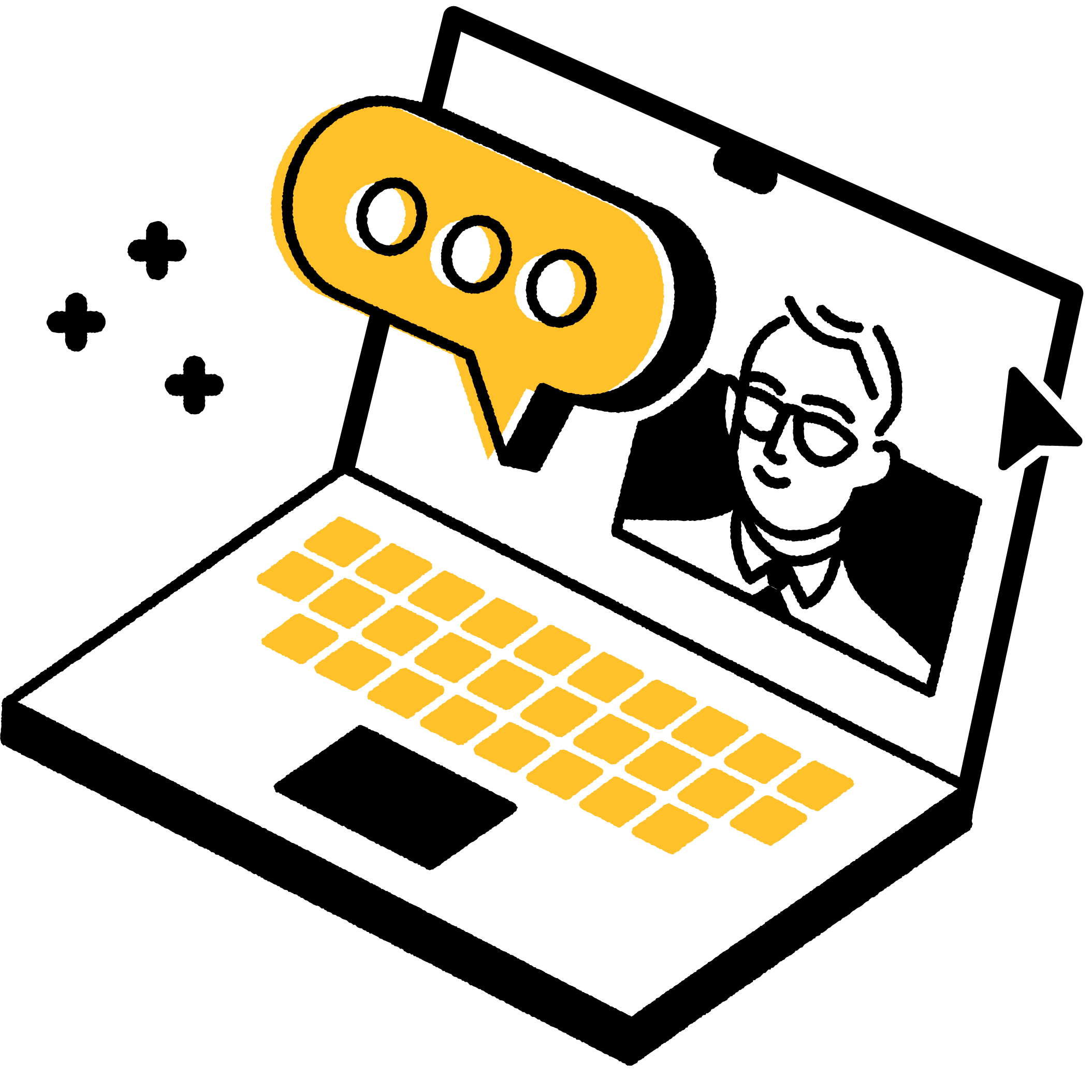 Search