Shopping for holiday gifts for your older loved one can be frustrating and tricky. You don't want to get them the same old hand soaps or warm socks you've gotten before, but you also don't want to waste money on something they'll never use.
We've rounded up some of the most useful, entertaining and soon-to-be favorite items your senior will enjoy receiving as much as you'll enjoy giving. Start your shopping early because these are all sure to go quickly!
Comfy and cozy gifts
This luxurious set is made from the finest merino wool and lyocell with elastane for stretchy comfort, and it includes a stay-warm sleep shirt, sleep pants and a sleep mask. Its breathable and quick-drying fabric and comfortable wearability make it a great gift for any older man. (Pssst…women can wear them, too!)
Good for chronic pain, arthritis pain or pain from injuries, this pain therapy system uses TENS technology to bring pain relief to every part of the body. Each unit can be personalized for use by more than one person. Who doesn't need a little pain relief?
This wellness package from All Hands includes soothing, pleasantly scented and anti-bacterial products to make your loved one safe and help them feel good, too.

If the older man in your life has shoes that look a little worse for wear – or he's still wearing sneakers he bought years ago – treat him to a new pair of exceptionally comfortable shoes that are easy to get on and off.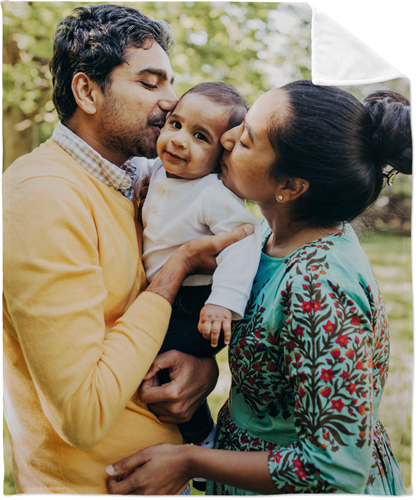 A custom photo blanket is a great gift for older loved ones who are far away and need a virtual hug every so often from children, grandchildren and other family members. Personalize these blankets with photos you choose, and then wait for the heartfelt "thank you" for this thoughtful present.
Entertaining gifts
An Amazon Echo could be a game-changer for your older adult, especially if they have difficulty getting around due to movement disorders, disabilities or other restrictive health issues. Using an Amazon Echo, your loved one can ask questions, order a pizza, listen to their favorite music or talk show, and call people using only their voice to talk to their Echo. They can also set reminders and timers for things like medication, exercise and doctor's visits.
Audiobooks.com subscription—$14.99 per month (additional cost for extra books)
This is a fantastic gift for an older adult with vision loss who loves reading. Sign them up for an Audiobooks subscription, and each month they can choose two books to download and listen to on their smartphone or tablet. Subscribers also get free access to millions of podcasts, audio news, meditation apps and other informative content.
Succulents and red holiday-ready berries make up this gorgeous arrangement from The Bouqs Co. Directly from the farm, this fresh and festive gift will add a touch of green to your older adult's home for the most wonderful time of the year. If you want to splurge, you can order a subscription for a regular delivery to your older adult.
Every new version of Amazon's Kindle readers is better than the last. The Kindle Paperwhite's latest upgrade is no exception. With a 10-week battery, wider screen (6.8″) for easier reading, and a soft, warm backlight, your older loved one will be able to read as much as they like for as long as they like. They can even read in the bathtub because this Kindle is waterproof!
Silver Swag subscription box—$44.99 to $49.99 per month
There's nothing like getting a surprise package in the mail. Silver Swag subscription boxes arrive every month for the length of time you choose, filled with fun, useful and yummy gifts perfect for your older adult to enjoy. Each month, the subscription box will include:
Fun activity
Household item
Home gadgets
Monthly themed snacks
Personal care item
Conversation card
You can even specify any dietary restrictions for snacks.
Keep loved ones near your older adult all the time with this digital frame that holds up to 8,000 images. You can email new photos directly to the frame so your loved one doesn't have to worry about uploading or adding anything on their own. The large 10″ screen will be easy for them to see, too.
StoryWorth book—$99
Help your senior preserve their memories for generations to come with a StoryWorth subscription and book. They'll receive prompts for writing down specific moments and experiences in their lives that will give them the chance to reminisce while creating a book for everyone to enjoy.
Delicious gifts
Master tea blenders Harney & Sons have put together this mouth-watering gift sure to lift the spirits and make the holidays as tasty and satisfying as can be. This generous and sweet-smelling package arrives overflowing with delicacies, including:
Holiday tin of 30 tea sachets
Royal English breakfast tin of 30 tea sachets
Allen's Bakery – holiday shortbread
Unna Bakery – raspberry jam drop
Blake Hill – holiday ham
Harney & Sons tea-infused chocolate bar – hot cinnamon spice
The holiday season isn't complete without some sweets, and there's nothing quite like a classic box of See's chocolates to make anyone smile.
Your older loved one will be snacking for days on this assortment of delicacies. This gift basket is perfect for someone who has recently moved to a senior living community and needs an excuse (or encouragement) to reach out and connect with some new friends.
This delicious package contains:
Fontina cheese
Cheddar cheese
Smoked gouda
Partners olive oil and herb crackers
Citterio sliced soppressata
Oloves lemon and rosemary olives
Divina fig spread
Furry friend gifts
If the older adult in your life has trouble with reaching, gripping or lifting the bag of food to feed their beloved pet each day, an automatic feeder could be both helpful and a time-saver for your loved one or those who care for them. Fill it up and set the portion size, and depending on how much their furry friend eats, the 18-cup capacity should last quite a while.
Dog lovers will be tickled to get a gift they can give to their loyal sidekick. These holiday-themed cookies are a perfect treat for any pup.
Pet portraits by JC Little—$200 and up
Chances are your loved one has lots of photos of family and friends in their home, so why not a picture – or a watercolor – of their best friend, too? JC Little will use a variety of your photos to perfectly capture your pet's personality in a ready-to-print digital or hand-painted watercolor creation your older adult will appreciate for years to come.