Arthritis Relief
Check Latest Price
Arthritis Relief
Arthritis can cause stiffness in the fingers that makes it hard to grip garden tools. Ergonomically-shaped pruners, weeders and nozzles are designed to fit comfortably in the hand for a pain-free grip that leads to more productive gardening.
It's no surprise why The Arthritis Foundation has given 12 Fiskars garden tools its Ease of Use Commendation. All of Fiskars' handles include a GripEase™ rubberized pad that helps improve grip and reduces hand fatigue, and their pruners such as the PowerGear® Bypass Pruner use technology that multiplies force to make them cut through much easier than with traditional tools.
Check Latest Price
The repetitive motion of pulling weeds by hand or using a tool with a straight handle can aggravate arthritis in the wrist. The Radius Weeder for seniors has a curved, easy-grip handle designed to provide more leverage with less wrist stress, and an aluminum/magnesium handle with sharp edges to easily keep weeds out of the spring garden.
Check Latest Price
Squeezing the handle on a traditional nozzle can cause a lot of stress on arthritic fingers. A thumb-control nozzle such as The Ray Padula Thumb Control 8-Pattern hose nozzle has an ergonomic grip, goes on and off with a push of the thumb, and is easy to adjust the eight available watering patterns.
Check Latest Price
Designed by an orthopedic hand surgeon, these stretchable, breathable gloves have strategically-placed pads that help to improve grip strength and reduce hand fatigue and friction. They also follow the natural motion of the fingers for increased comfort when gripping, and come in women's and men's sizes.
Back-Saving Essential
Check Latest Price
Back-Saving Essentials
Bending over while gardening causes prolonged flexion of the spine, which reverses the spine's natural curvature and strains ligaments and muscles. Particularly for seniors who are already prone to back pain, garden tools that prevent this from happening can allow them to keep doing what they love.
The Today Show included this kneeler on their 17 best gardening tools to own in 2021. Its soft foam padding provides extra cushion for aching knees, and when it's time for a sitting break, it can be flipped over to make a comfortable bench. Also of note, and especially important for seniors, is the sturdy metal frame for leaning.
Check Latest Price
This scooter is perfect for seniors who don't like to kneel while gardening. With a rust-proof, 360-degree rotating adjustable seat, older adults up to 300 pounds can reach just about any plant while sitting. Ten-inch pneumatic tires make it easy to steer over grass or dirt, and a large basket has plenty of space for those other essential sprint garden tools we've listed.
Check Latest Price
Seniors who have trouble bending over may be likely to give up gardening all together, but AARP Consultant Patricia Oh, says it's important for those who love gardening to keep their hobby going. "Gardening indicates that a person is productive, self-sufficient and capable of continuing desired pursuits," she said. A raised garden bed will allow the senior in your life to stand while planting, weeding, and watering. This one even has wheels that lock in place for pushing it in and out of the sunlight.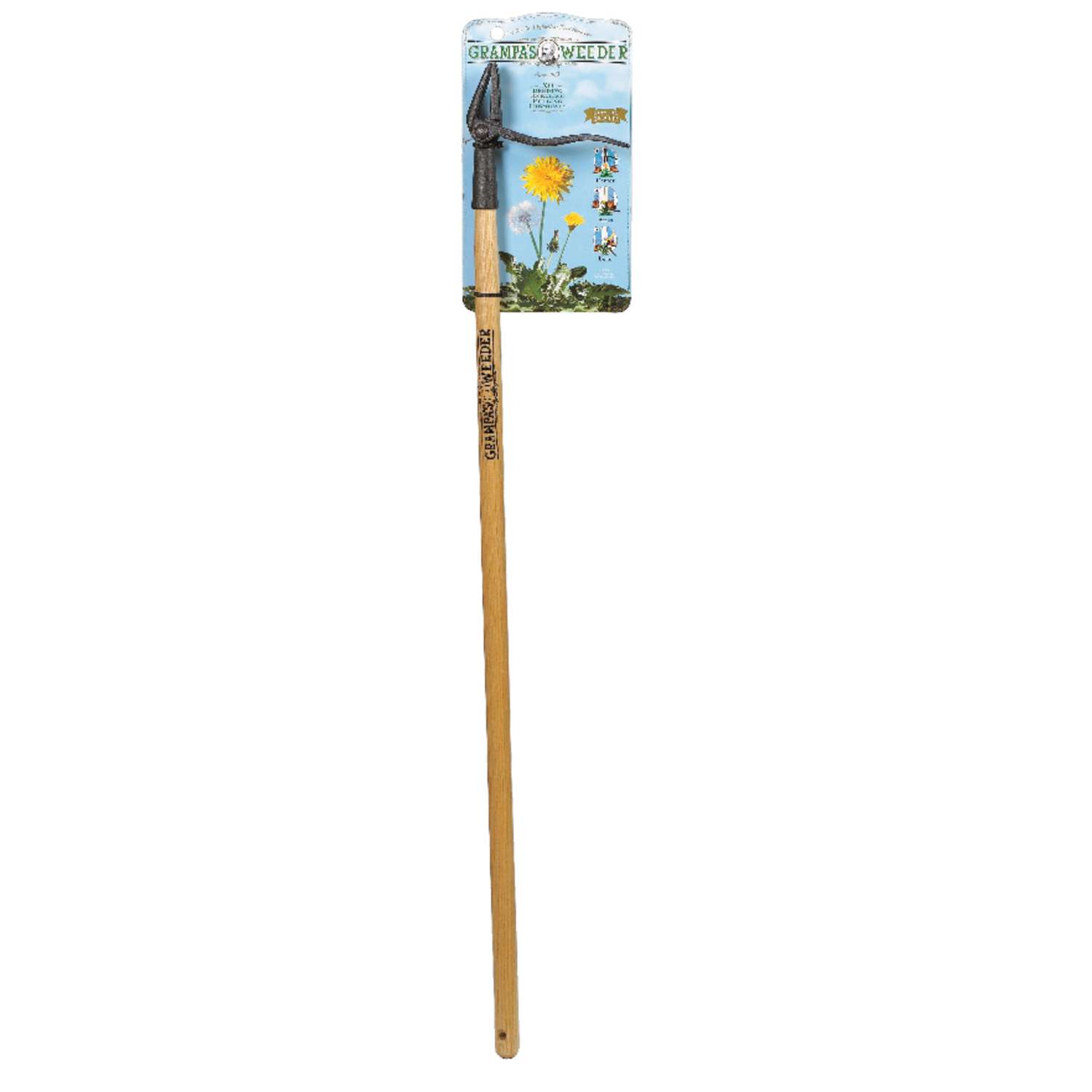 Check Latest Price
There's no question why this long-handled weed remover is called Grampa's since it allows Grandpas (and grandmas) who love to garden to do so without bending, pulling, or kneeling. The 39-inch inch lightweight handle is made of wood while the gripper is made of steel.
Check Latest Price
To save your beloved senior from carting tools back and forth, buy them an apron to store all their garden essentials. With enough pockets for seeds, trowels, gloves and more, they'll have everything they need within arm's reach. This one has 14 pockets and is ergonomically designed to distribute weight evenly due to its padded shoulders.