Check Latest Price
I learned about Intuition Robotics, the company that makes ElliQ, in the CNBC article referenced below.
ElliQ is a "proactive cognitive artificial intelligence product" that can provide companionship for older adults and promote healthy habits. Dor Skuler, co-founder and CEO of Intuition Robotics, describes ElliQ as "a sidekick for happier aging."
I like ElliQ because this type of artificial intelligence (AI) could help caregivers connect with and better care for their elderly friends and family members. Caregivers can initiate conversations with an ElliQ owner and send ElliQ photos through the product's app. The ElliQ website explains that an ElliQ owner "can see and respond" to messages and pictures "via a video screen."
ElliQ also can encourage physical activity. The AI product "may, for example, check the weather, determine it's pleasant, then ask whether the senior wants to go for a walk."
Although ElliQ isn't currently for sale, interested seniors (those 70 and older) could get the product for free by registering with the company's Insiders Program.
Check Latest Price
As we get older, many of us are prescribed medications that help us live happy and healthy lives. The more prescriptions we have, the more challenging it can be to remember to take medications when we need to. That's where Memo Box's smart pillboxes come in.
I like the Memo Box 7 Day pillbox, because it reminds seniors (via visual reminders on the boxes and an app) to take their pills. Other alerts include:
Double-dose alert
Misplace alert
Find me alert
"When the time comes for your next intake of pills, the respective box starts beeping and blinking to attract the user's attention," GadgetUser.com explained. "If there's no reaction, the smart box sends an alert to the user's smartphone."
Staff Pick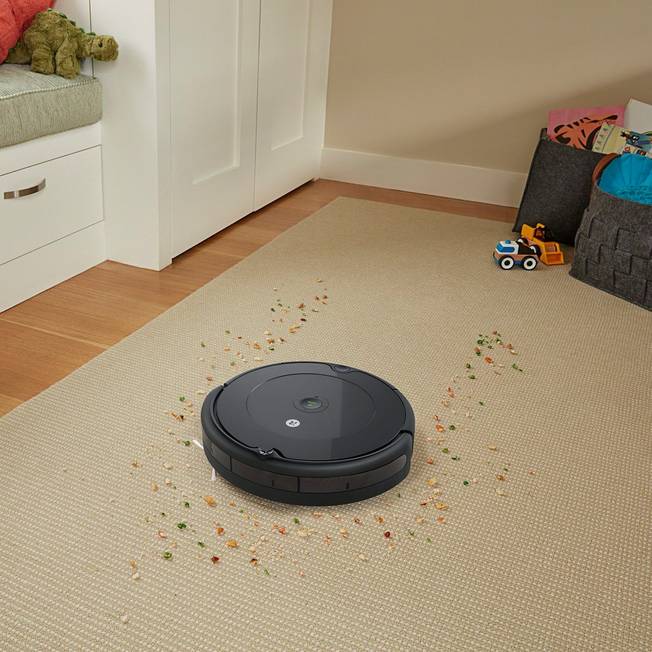 Check Latest Price
Although you still may be able to clean your home on your own, it doesn't hurt to get a little help. One product that's been around for a while that helps people of all ages keep their homes cleaner is robotic vacuums.
In general, I like robotic vacuums because although they can't clean your entire home like a home aid or yourself, they can lighten the load when you're experiencing pain or tiredness.
There are many different robotic vacuums to choose from. The photo above is of the iRobot Roomba 694 Vacuum.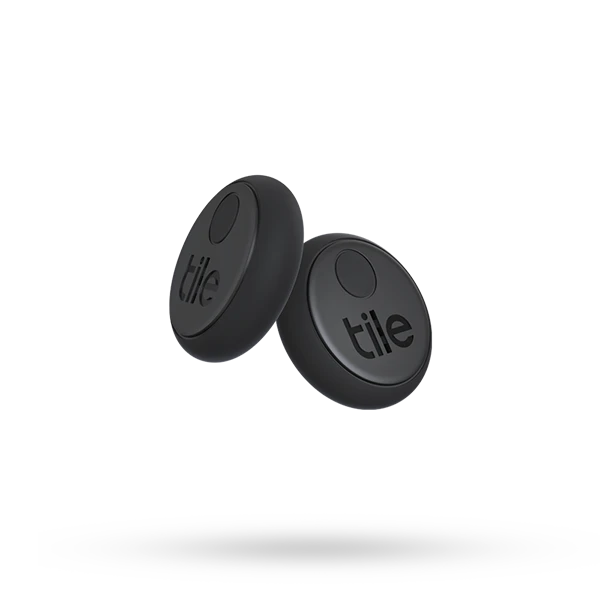 Check Latest Price
Tile makes a variety of products that help people find items they use everyday that easily go missing. Tile's products use bluetooth and can be activated via a smartphone app.
Tile's stick-on finder seems best suited for seniors because it's made to adhere to household items that are regularly misplaced (television remotes, glasses cases, etc.).
I like Tile's "stickers" because they are affordable (they offer a one-year subscription to Tile Premium's service and free battery replacements for your device every year). Tile's stickers also are waterproof.
Staff Pick
Check Latest Price
Seeing as tech companies can track anything these days, it's not surprising that a company has created a GPS shoe insole.
I like the SmartSole because it allows loved ones to keep track of their mates, friends, or family members who experience memory issues. This product is great for seniors who regularly receive daily care (someone who lives with a caregiver or has a daily home health aid) as the SmartSole needs to be charged daily. However, this discreet tracker provides an extra layer of protection for individuals who are prone to wander.
Check Latest Price
This gadget ensures that your pet will eat the right amount of food on the schedule of your choosing. This automatic feeder also features a "mealtime message" function that allows you to record your voice and play it at mealtime to attract your dog or cat.
I like this product because it will help a senior with memory problems to regularly feed their pet. It also will prevent overfeeding. Note that this product only works for dry food, and this model only holds 16-cups worth of food.
(Check out this list over at Chewy for other products that can help your pet exercise, track your pet's movement, and more.)
Current Technology And Seniors
According to CNBC, baby boomers (people born from 1946-1964) strive to age "actively, gracefully and independently." CNBC adds that technology is "viewed as the big disruptor that will allow them [seniors] to achieve those goals."
In a Forbes article, Gretchen Livingston from the Pew Research Center states that seniors' screentime is increasing. The increased gadget time "coincides with significant growth in the adoption of digital technology by older Americans."
"In 2000, 14 [percent] of those ages 65 and older were internet users; now 73 [percent] are," Livingston says. "And while smartphone ownership was uncommon at all ages around the turn of the 21st century, now about half (53 [percent]) of people 65 and older are smartphone owners."
Also, a 2019 report by the Consumer Technology Association found that senior-centered technology will expand further in the coming years:
"In the U.S., the active aging forecast is expected to triple in just three years to nearly $30 billion. Health and remote care are going to lead the initiative while wellness and fitness technologies for seniors are expected to reach some $900 million by 2022."
The report adds that the following points are most important when it comes to developing and marketing tech gadgets for seniors:
Doctor and health care provider recommendations matter.
Strong tech support is critical.
Functional, easy-to-use apps are essential tools.
It's wise to work with caregivers and gain their trust and support.
Day-to-day tech is important.
Consider that many caregivers have smart speakers. Voice control technology is an important facet.